Top 5 Natural Brown Lenses for 2019!
Updated: Feb 1, 2020
Merry Christmas beautiful people!
Can't wait to share with your our top 5 brown lenses for this year!
5) 瞳の花园 Lens Garden SY11 Dawn Series Brown
New Year New Me, right?
Lens Garden introduced this amazing piece of design in late 2019, which makes it more appropriate for the coming New Year!
We love the border-less rim which creates the nice feathery effect which blends effortlessly with the Sclera (whites)
The unique brown tone gives a Eurasian look which is hands-down the cutest look you can go for!
4) TripSun White Dew Series Brown
Clear eyes for days!
TripSun does amazing natural lenses and provides plenty of options for you to choose from!
Their WhiteDew series is amazingly beautiful with its hazel color, it blends well with light natural chestnut eye colors!
If you have darker iris, this may only lighten your iris color, however, it is still a very comfortable piece!
3) Bella Classic Mermaid Tears 2.0 Series Brown
What's that glistering in your eye?
Yes! Natural brown can be a bore, but add a little shimmer and you have a pair of shining eyes!
It's design compromises 2-tone colors which would entrance users to the shimmering gold inner iris!
Having a slightly larger diameter of 14.2mm, it still contains a higher water content (40%) compared to the others!
2) Danna Starlight Series Brown
Is that rainbow?
We absolutely fell in love with Starlight by Danna! Ever since their first release of Colorful 7 series, they have been giving us more and more amazing colors!
This design compromise 7 different colors of beautiful shade to create an iridescent color!
It also has little stars added to the colored iris which helps to give the contrast you need!
Simple make-up and this pair of lenses will be the most versatile look you can get for this coming spring!
1) I-dol Roze Nude Brown
We can't praise enough!
Our fan-favorite is this pair of beautiful Nude Brown!
With its the dark brown rim and the lighter brown inner iris gives a strong opaque brown which does not stray too far from your original iris color.
It's a statement piece and we definitely give this the top spot of the best natural brown lens of 2019!
Let us know which is your favorite pair down in the comment section!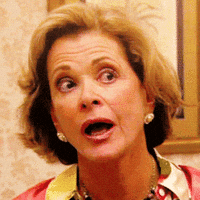 Vonny
Writes when she feels like it.
Yes, she loves memes!
Images are linked!